Ambient, lyrical and musical acoustic montages present natural sound-scapes recorded live around the world. In this VOYAGES project the evocative sounds of water, bells, gongs (campanology), voices, wind, waves, strings, streets, birds, high mountains, coastlines, oceans and seas have been captured in the ebb and flow of life.
The "Simple Sound Waves" (Campanology) project uses an image taken in Nova Scotia, Canada of a gong in water by J.D.SAGE - a.k.a. JADE SAGE. The sound recordings were done live at Oscar Peterson Hall in Montreal, Quebec using exotic percussion, bronze bells, Australian Bullroarers, piano, celtic harp and ambient soundscapes of cities and water as well as the winds of Hurricane Gustav captured in Cuba
Sound Waves (Gong in water)
Photo by J.D.SAGE
Album "Simple Sound Waves" available at cdBaby and iTunes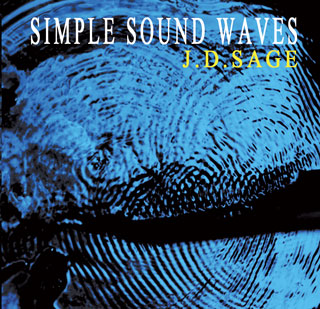 J.D.Sage, composer, lyricist and troubadour, has for a long time experimented with ancient bronze and exotic percussion instruments, as well as ambient soundscapes from the many lands where his Campanology Project has taken him. Simple Sound Waves is an inviting and relaxing initiation into the world of Campanology. Serene travel and music for the heart, body and mind. Bon voyage!
Sound Waves (Gong in water)
CAMPANOLOGY: Bell and Water Vibrations (Mixed Memories)
Photo by J.D.SAGE
Album "Simple Sound Waves" available at cdBaby and iTunes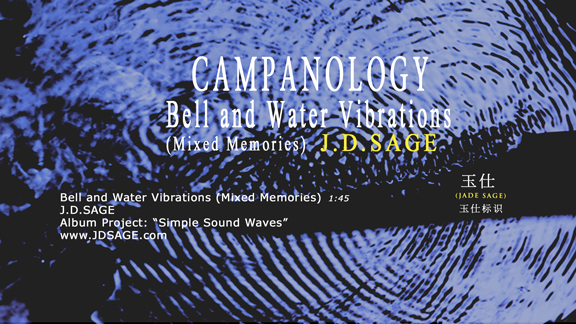 "Campanology: Bell And Water Vibrations". Video
Bells with their multiple harmonics and pure tones have the capacity to charm, to excite or to calm the spirit. Their sonorous vibrations evoke half remembered images of far away (and long ago) places.
Echoing down through the ages, bells and gongs have been used by man for myriad reasons; From the mundane to the mystic.
Tsar Kolokol
Photo by OMANN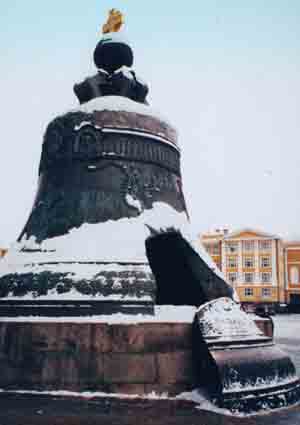 In Moscow rests a great bell with a piece missing, the 'Tsar Kolokol'. Cast in the 18th century, it weighs 200 tons and has never been rung. A broken symbol that needs repair. The voice of this greatest of musical instruments could resonate with rich harmonics thanks to modern technology and metalurgy. It is my hope that one day this bell will ring out to the world. If repair is truly not possible, why not cast a new great 'King of Bells', a magnificent "Symbol" of the New Russia? Perhaps Chinese bell founders can help. Please musicians of Russia. By the way, J.D.Sage songs "Internet Song" and "Trance" featuring bells, are now popular in Russia and India.
Montreal: Happy city of Arts and Music, was once called 'La ville des cents clochers`: ' The City of a Hundred Bell Towers'. Many splendid bells are still heard. One of the finest 'Carillons' in the city was originally cast for the Eiffel Tower in Paris and is now played the the 'Oratoire Saint Joseph', a landmark situated on a flank of Mount Royal in the heart of Montreal.
These bronze sounds entrance me. I have travelled the world to hear and play exotic percussion instruments including the Great Bell at Mingun, north of Mandalay in Burma (the second largest working bell in the world weighing approximately 93 tons; after the "Good Luck" bell in China, cast in 2000) as well as chimes, gongs, bells, bronze bowls, tibetan bells, jade disks and bullroarers.
Great Bell at Mingun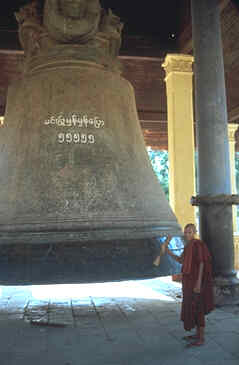 So, because of my facination with bells, I've studied some arts of sonic entrainment and used it in my music; with bells from many times an cultures. This music is intended to calm and soothe the mind and spirit of the listener as well as to entertain. In a world of stress a true form of anti-stress is always wanted. Welcome to the New Campanology..
Light Striking a Gong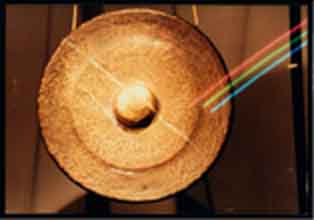 Sound Waves (gong in water)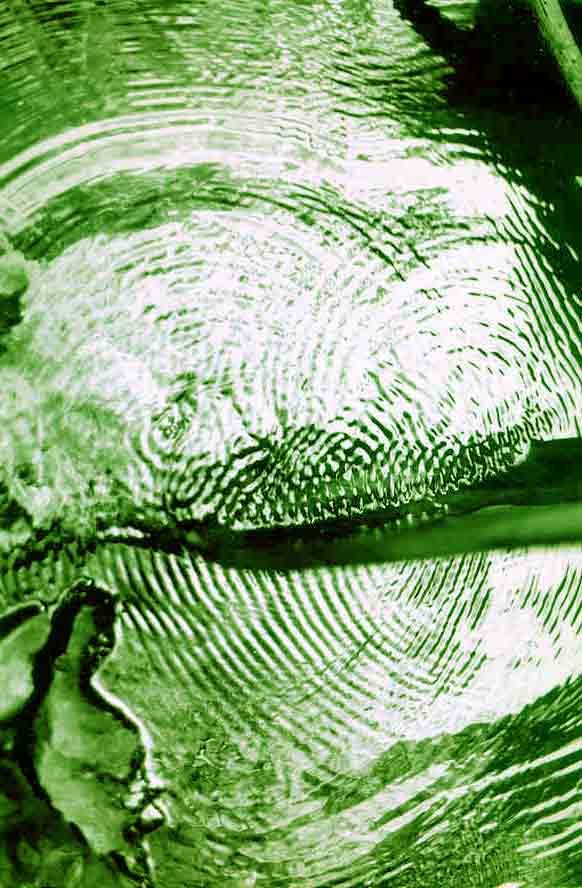 VOYAGES (with water and bell music)
For quite a long time and many seasons I travelled with a tape recorder and a camera to many countries *(6 continents)
 in search of beautiful sounds and images: ocean waves, waterfalls, streams, chants, birds, bells and many 
streets were captured on tape and film. I have integrated many of these sounds into my new campanology 
project called "VOYAGES": In this project relaxing and evocative water sound waves are blended
 with the resonance of humming bronze gongs and bells and the sound of streets and streams. The esoteric mix 
of bronze and water seems to act as an anti-stress and is,I believe, soothing to the mind of the listener.
This Ambient/World/New Concrete Music will soon be available. 

 
Photos - J.D. Sage
www.jdsage.com